About Grahic Recording
"During the Salvation Army conference, we were amazed how Sarah visually captured the conversations around what motivates the Officers to do what they do. This information was crucial for us to know going forward in our relationship and Sarah's recording nailed it. Sarah was also a professional and enthusiastic representative of our company when interacting with our clients throughout the conference. If you need to bring color, light, and creativity to an event or training, Sarah and her graphic recordings are a perfect addition."
—Shawn P. Reed, Senior Vice President, TrueSense Marketing
What's up on Instagram
Where in the world I am (on Instagram)
Welcome to the Airstream
WELCOME TO THE AIRSTREAM
Welcome to the home of 26 Letters Graphic Recording Studio. This 1963 Airstream Safari trailer is nestled into a garden in Uptown Phoenix. Drawn to the energy of a space with no corners, I found and remodeled this beautiful trailer in 2010 into the creative place it is today. From the round walls of this trailer, I draw, graphic record, illustrate and write.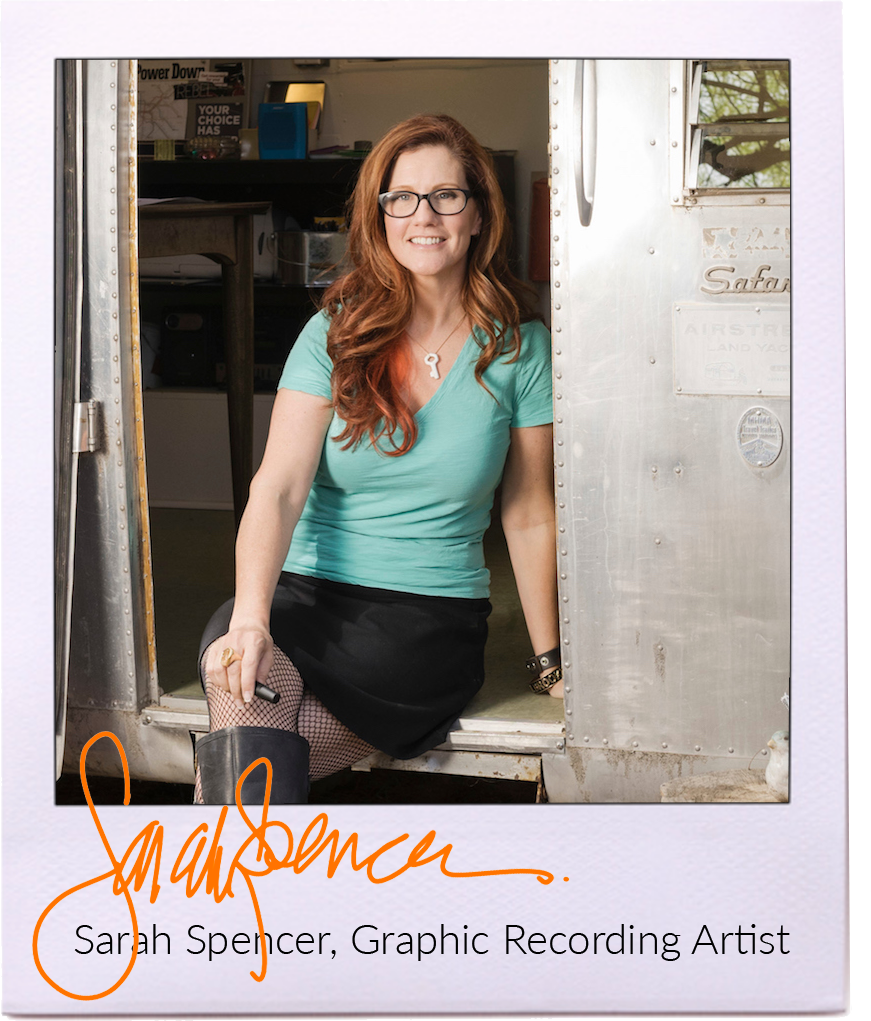 The Principles of Creative Clarity
---
THE PRINCIPLES OF CREATIVE CLARITY
Our graphic recording expertise just scratches the surface of our dedication to supporting innovation, finding substance amidst confusion, and understanding things unseen. The Creative Clarity Principles are developed to help you identify what makes you happy, unlock inspirational spaces in your world, and guide you to making everyday decisions that turn your dreams into your reality. Click below to learn more.
Clients
---
Clients

Orange Quote Footer
Creativity is a force. By cultivating it you find something wonderful. Robin Williams