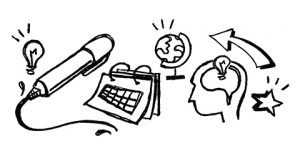 Sarah Spencer excels in the craft of graphic recording to produce visual storytelling that captures group ideas and conversations. As a practitioner she provides this unique service to groups, entrepreneurs and corporations with the need to innovate, communicate and capture big ideas in one place.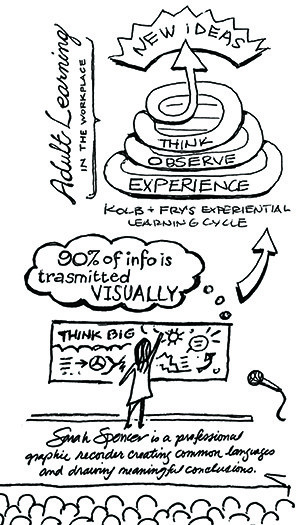 The result of a one- and multi-day experience is an artifact that lasts far beyond the trade show, conference or meeting. Clients photograph or frame the artifacts to hang in the office, use to recall and build upon the conversation and reproduce in marketing.
Connect to discuss how Sarah can add value to your conference, trade show, strategy meeting and brainstorming session by heightening the experience for all participants.
Email: sarah@26-letters.com