Yeah, you read that right. Maggots. This little loathsome guy came to me recently and asked to be shown the light of day. He's little, but he's got the same drive that we all have. He's looking for the meaning of life. He gets around and sees a lot, therefore he's a pretty good observer of nature and all it has to offer. His primary focus is finding his next meal—meat—but he's got a life of his own, too. I can relate.
"selfie"
"maggot porn"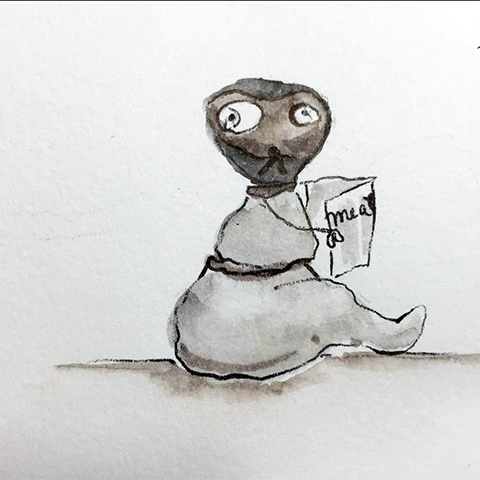 "maggot's got a long way to go"
"the hand off"
"where's the meat counter"
"maggots in nyc"
"the empire state building"